Electric Vehicle charging
All you need to know to charge your electric vehicle here at Saunton Golf Club.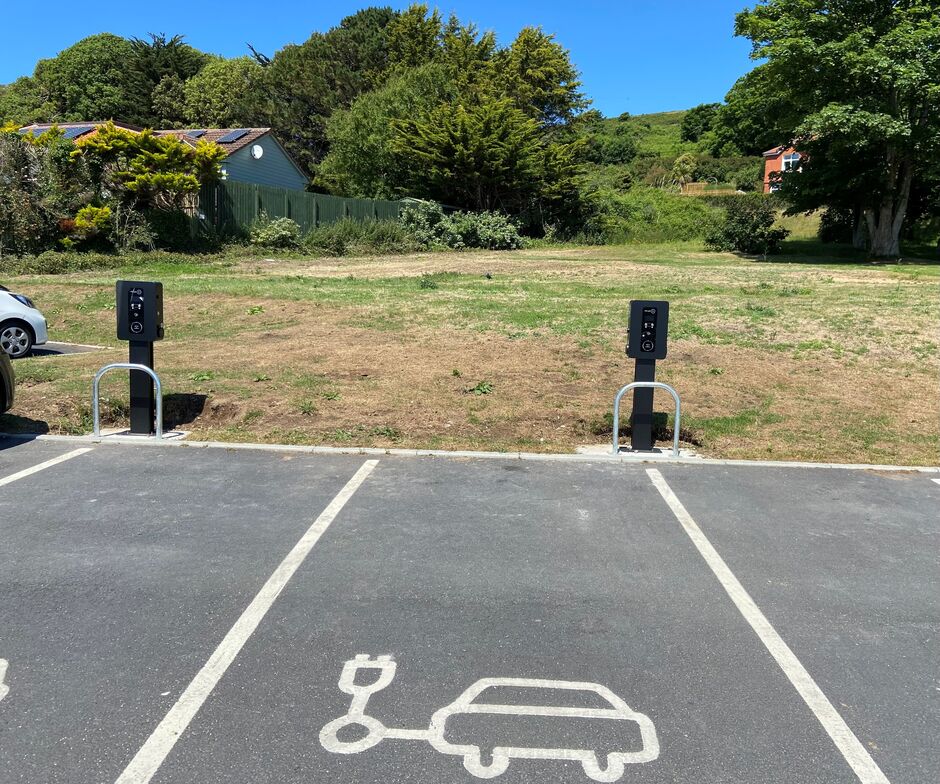 We have 4 electric vehicle car charging points here at the Saunton.
To use one of our charging points, please follow these steps:
- Download the Project EV Pro app from your App Store (please ensure you download the 'Pro' version)
- Sign-up for an account with Project EV if you don't already have one (if you do, please log in as normal)
- Add a payment method (debit/credit card) - by doing this you will pre-authorise an amount of £25
- Connect your charging cable to the charging point
- Scan the QR code on the side of the charging point that you are using (please see photo below of what this should look like)
- Begin charging!